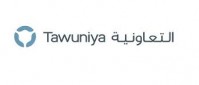 Tawuniya
The Company for Cooperative Insurance (Tawuniya) was founded in 1986 in Riyadh as a Saudi joint stock company and the first licensed national insurance companyin Saudi Arabia offering various ​insurance products commensurate with the needs of the community of individuals and companies in accordance with the cooperative concept that is Islamically accepted.
Sustainability News
This company has no news - if this is your company Login to add your first article
Tawuniya
Sustainability Reports
---
Sustainability Data - Overview
How much data does Tawuniya have available on ArabSustainability.com?
---
Compare Tawuniya's sustainability performance
Inspect Data
Compare to:
Sorry, there is no data for the indicator chosen. Please choose other parameters.