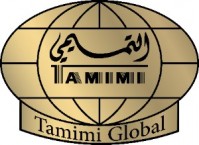 Tamimi Global Company
Founded in 1953, when Sheikh Ali A. Al Tamimi decided to start his journey as an entrepreneur by establishing a company that specialized in building pipeline construction and general contracting. The company grew later to become a leader in different business sectors, such as building and contracting, trading, manufacturing, catering, operations and maintenance, and retail. Recently, the group went through a massive restructuring plan, which has resulted in higher productivity and work efficiency. The group also succeeded in establishing a few more sectors in marine services, industrial services and power.
Sustainability News
This company has no news - if this is your company Login to add your first article
Tamimi
Sustainability Reports
There are no reports available to view
---
Sustainability Data - Overview
How much data does Tamimi Global Company have available on ArabSustainability.com?
---
Compare Tamimi Global Company's sustainability performance
Inspect Data
Compare to:
Sorry, there is no data for the indicator chosen. Please choose other parameters.