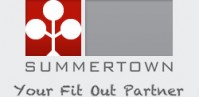 Summertown Interiors
Summertown Interiors founded in 1977, offers superior quality interior solutions in the UAE and has firsthand experience at executing green interior projects. The Summertown team is made up of architects, planners, and project managers who interpret client requirements and suggest solutions prior to and during the projects development stage. All projects are executed in accordance with the internationally recognised ISO 9001:2008 quality management system.
Sustainability News
This company has no news - if this is your company Login to add your first article
Summertown
Sustainability Reports
There are no reports available to view
---
Sustainability Data - Overview
How much data does Summertown Interiors have available on ArabSustainability.com?
---
Compare Summertown Interiors's sustainability performance
Inspect Data
Compare to:
Sorry, there is no data for the indicator chosen. Please choose other parameters.