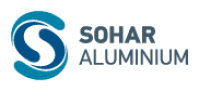 Sohar Aluminium
Sohar Aluminium was formed in September 2004 to undertake a landmark Greenfield aluminium smelter project in the Sultanate of Oman and is jointly owned by Oman Oil Company, Abu Dhabi National Energy Company PJSC - TAQA and Rio Tinto Alcan. By implementing decades of industry insight in its design, specification and construction Sohar Aluminium has been created to ensure efficiency, environmental protection and the utmost safety of its workforce. The smelter has an annual production capacity of 375,000 tonnes of high quality Aluminium.
Sustainability News
This company has no news - if this is your company Login to add your first article
---
Sustainability Data - Overview
How much data does Sohar Aluminium have available on ArabSustainability.com?
---
Compare Sohar Aluminium's sustainability performance
Inspect Data
Compare to:
Sorry, there is no data for the indicator chosen. Please choose other parameters.