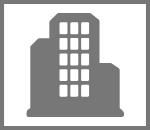 Sekem Holding Company
The Sekem Holding Company, through its subsidiaries, engages in the manufacture and sale of natural pharmaceuticals, as well as organic food, textiles, and other agricultural products. It manufactures and markets natural medicines and health care products for oncology, cardiology, dermatology, gynecology, immunology, neuropsychiatry, respiratory, rheumatology, urology, hepato-biliary, and gastro-intestinal areas in Europe and internationally. The company also produces organic food products, such as cereals, rice, vegetables, pasta, honey, jams, dates, spices, herbs, edible oils, herbal teas, coffee, and juices; and cotton fabrics and baby wear, including underwear and nightwear, as well as home textiles. In addition, it engages in milling, drying, and processing oil, rice, and dried legumes and oil seeds; processing herbs, spices, and dehydrated vegetables; and packing and supplying fresh and frozen fruits and vegetables. Further, the company offers indoor and outdoor seedlings and grafted seedlings; and provides grafting and plant raising services for organic and conventional tomatoes, cucumbers, cantaloupes, watermelons, squashes, pepper, and eggplants. Furthermore, it involves in the provision of information technology and ecological services. The Sekem Holding Company serves customers through retail outlets, supermarkets, and pharmacies in Egypt, as well as online primarily in Austria, Belgium, Czechia, Denmark, England, Finland, France, Germany, Hungary, Italy, Ireland, Luxembourg, Norway, Poland, Slovenia, Sweden, the Netherlands, Alexandria, and Cairo. The company was founded in 1977 and is based in Cairo, Egypt.
Sustainability News
SEKEM Publishes its 2016 Sustainability Report
For the tenth time SEKEM Initiative has published a comprehensive integrated annual report, which presents its efforts to sustainable development in four dimensions: economy, ecology, cultural and societal life.
This year, SEKEM has specifically targeted the Sustainable Development Goals (SDGs), which were published by the United Nations at the beginning of 2016 as a global target for 2030. SEKEM shows how the initiative has been working on all 17 targets already for 40 years and is actively promoting many of them.
Further significant developments in 2016 have been:
Growth despite difficult conditions in the country: Despite the difficult economic situation in Egypt, the SEKEM Group of Companies was able to achieve a consolidated growth of 29% and continue to assign 10% of the revenues to the SEKEM Development Foundation, which runs various cultural institutions. Contrary to the country's increasing unemployment rate, SEKEM Initiative was able to employ 61 more co-workers in 2016 than in the previous year.
Organic agriculture is growing: Also SEKEMs agricultural activities could achieve a growth of 38%, although no new investments had been made in 2016. The number of supplying farmers has grown, which shows that the biodynamic cultivated land in Egypt is increasing. As a result, more products have been certified by Demeter.
Less water, lower CO2 emissions: Despite the economic growth in 2016, the overall CO2 balance of SEKEM was 3,017,332 tCO2e compared with 3,237,623 in the previous year. Although the overall water consumption increased, the groundwater use in agriculture was reduced by 16%. 100% of the water is continuously reused by SEKEM.
Strengthening community development: In 2016, SEKEM has focused on promoting community development among its contracted farmers. Additional trainings, monthly meetings and social events had been held. This shall not only contribute to a stronger social development in Egypt, but SEKEM publishes Sustainability Report 2016 SEKEM Group 2 Head Office: 3 Cairo Belbes Desert Road, El Salam, Egypt Tel.: (+20) 2 265 64 124/5 Mail: cs@sekem.com P.O.Box 2834 El Horreya, 11361 Cairo, Egypt Fax: (+20) 2 265 64 123 Web: www.sekem.com at the same time supports the food safety issue, which is promoted by a more comprehensive understanding of the farmers to their activities.
Education in focus: SEKEMs cultural activities, including various educational institutions, have been further promoted in 2016. In addition, SEKEM has been committed to education for sustainable development outside the initiative`s internal activities, for instance by providing training courses to teachers from governmental Egyptian schools. More than 1000 students are studying at Heliopolis University for Sustainable Development and the first year of students of the Business Faculty graduated in 2016.
As already started last year, SEKEM has tried to design the Sustainability Report as lively as possible, in order to provide detailed insights into the everyday life of the initiative. In addition to the most important figures, various people who support SEKEM are quoted. References to articles from SEKEM newsletter provide further and more personal information.
The 2016 Sustainability Report of SEKEM Initiative shows that sustainability is an ongoing process with always new arising targets. In 2016 38% of the targets have been achieved. SEKEM expects the coming years to fully achieve these targets and to add new ones again, despite the still challenging conditions in Egypt, for instance the ongoing devaluation of the Egyptian pound that started at the end of the year 2016.
For more information, please visit Sekem: http://www.sekem.com/en/sekem-publishes-sustainability-report-2016/
---
Sustainability Data - Overview
How much data does Sekem Holding Company have available on ArabSustainability.com?
---
Compare Sekem Holding Company's sustainability performance
Inspect Data
Compare to:
Sorry, there is no data for the indicator chosen. Please choose other parameters.