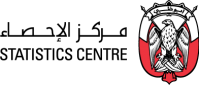 Statistics Centre - Abu Dhabi
Statistics Centre − Abu Dhabi (SCAD) is the official source of statistical data in Abu Dhabi Emirate. It was established in 2008 under a decree by HH Sheikh Khalifa bin Zayed Al Nahyan, entr​​usting SCAD with the task of developing and organizing statistical work in the Emirate of Abu Dhabi and the production, analysis and dissemination of all the official statistics of Abu Dhabi Emirate.
Sustainability News
This company has no news - if this is your company Login to add your first article
SCAD
Sustainability Reports
There are no reports available to view
---
Sustainability Data - Overview
How much data does Statistics Centre - Abu Dhabi have available on ArabSustainability.com?
---
Compare Statistics Centre - Abu Dhabi 's sustainability performance
Inspect Data
Compare to:
Sorry, there is no data for the indicator chosen. Please choose other parameters.