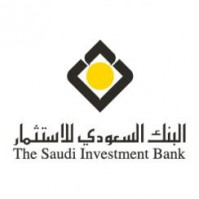 The Saudi Investment Bank (SAIB)
The Saudi Investment Bank (SAIB) is a prominent financial institution that has been successfully operating in the Kingdom of Saudi Arabia for almost 40 years, with 48 branches, including 12 ladies branches, located throughout the Kingdom. SAIB is publicly listed on the Saudi Stock Exchange, with a market capitalization of 10,354,500,000 SAR, and total assets of 90,826,674,000 SAR in 2015. We offer traditional wholesale, retail and commercial banking products. Our Personal and Corporate Banking segments provide deposits, loans, and other credit products for individuals, small to medium-sized businesses and corporate and institutional customers. On the wholesale side, we arrange financing of quasi-government and private industrial sectors and trade finance products for facilitating imports and increasing Saudi exports. On the retail side we offer a comprehensive range of Sharia compliant products and services including accounts, murabaha investments and personal finance solutions. We also provide a comprehensive range of Treasury and Institutional Banking products and services. Our Treasury segment provides money market services, investments, and other treasury services. The Asset Management and Brokerage segment is involved in dealing, managing, advising, and providing custody of securities services. We have also established successful joint-ventures and subsidiaries to offer services in the fields of investment banking and share trading, asset management, leasing, mortgage finance, insurance and credit cards.
Sustainability News
SAIB's Sixth Annual Sustainability Report
During 2016, The Saudi Investment Bank (SAIB) furthered its commitment to sustainability and transparency by joining the Global Reporting Initiative (GRI) GOLD Community. As a result of that initiative, SAIB has produced the report in accordance with the newly-released GRI Standards. This effort has resulted in this Report being the first report issued by a Bank globally and the first in the Kingdom using the new GRI Standards.
The report is a window into the six years SAIB has been promoting sustainable development in the Kingdom. The five pillars of SAIB's sustainability framework align with the ambitions detailed in Saudi Arabia's Vision 2030, which is the theme of this year's Report. The bank's growing commitment to sustainability efforts have helped build a successful business by creating stronger relationships with customers, communities, regulators, and the environment.
SAIB has won First Place in the 2016 King Khalid Award for Responsible Competitiveness, improving upon its second-place position in 2015 and third-place position in 2014. This continued improvement demonstrates SAIB's increasing effectiveness in managing economic, social and environmental impacts, which are detailed in the report.
As SAIB looks toward the upcoming year of business, it intends to renew its sustainability ambitions to create shared value for customers, employees, stakeholders, and the Kingdom of Saudi Arabia in 2017. "The Saudi Investment Bank will continue to support and accelerate the Kingdom toward its vision of sustainable success for years to come. We are investing in the Kingdom of tomorrow," said SAIB's CEO Musaed Mohammad Al Mineefi.
---
Sustainability Data - Overview
How much data does The Saudi Investment Bank (SAIB) have available on ArabSustainability.com?
---
Compare The Saudi Investment Bank (SAIB)'s sustainability performance
Inspect Data
Compare to:
Sorry, there is no data for the indicator chosen. Please choose other parameters.