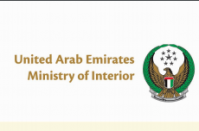 Ministry of Interior UAE
Ministry of Interior is one of the most important authorities in UAE, aims at maintaining the safety of the country and citizens.
Sustainability News
This company has no news - if this is your company Login to add your first article
---
Sustainability Data - Overview
How much data does Ministry of Interior UAE have available on ArabSustainability.com?
---
Compare Ministry of Interior UAE's sustainability performance
Inspect Data
Compare to:
Sorry, there is no data for the indicator chosen. Please choose other parameters.