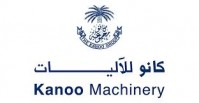 Kanoo Machinery
Kanoo Machinery has grown to become one of the leading materials handling, construction, agriculture, cleaning and industrial equipment distributors in the Gulf. Since it's inception in the early 60s, Kanoo has diversified interests which include Shipping, Travel, Logistics, Oil & Gas, Power, Chemicals, Joint Ventures and Equipment Rental among others.
Sustainability News
This company has no news - if this is your company Login to add your first article
Kanoo Machinery
Sustainability Reports
There are no reports available to view
---
Sustainability Data - Overview
How much data does Kanoo Machinery have available on ArabSustainability.com?
---
Compare Kanoo Machinery's sustainability performance
Inspect Data
Compare to:
Sorry, there is no data for the indicator chosen. Please choose other parameters.