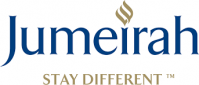 Jumeirah Hotels & Resorts
Jumeirah International LLC owns, manages, and operates luxury resort and beach hotels primarily in the Middle East, Europe, and Asia. Its hotels facilitate various amenities, such as luxury rooms and suites, fitness facilities, swimming pools, dining and nightlife venues, restaurants, cafes and bars, kids clubs, spas, and meeting and business facilities, as well as access to various shopping and entertainment areas for corporate and leisure travelers. The company also operates luxury serviced residences in London, United Kingdom; and Dubai, United Arab Emirates. Jumeirah International LLC was founded in 1997 and is based in Dubai, United Arab Emirates.
Sustainability News
This company has no news - if this is your company Login to add your first article
---
Sustainability Data - Overview
How much data does Jumeirah Hotels & Resorts have available on ArabSustainability.com?
---
Compare Jumeirah Hotels & Resorts's sustainability performance
Inspect Data
Compare to:
Sorry, there is no data for the indicator chosen. Please choose other parameters.