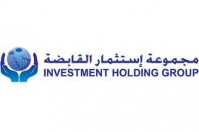 Investment Holding Group
The group has marked its presence in Qatar since 1975 and originally started as a contracting and trading company, catering for the construction market. Since then, the group has evolved into a diversified business that operates at different levels in contracting such as construction contracting, specialized contracting [mechanical, electrical and plumbing (MEP) and engineering constructions and projects (ECP)], and is a supplier of building materials, safety equipment, tools, timber, security systems, firefighting systems, and other related materials.
Sustainability News
This company has no news - if this is your company Login to add your first article
IHG
Sustainability Reports
There are no reports available to view
---
Sustainability Data - Overview
How much data does Investment Holding Group have available on ArabSustainability.com?
---
Compare Investment Holding Group's sustainability performance
Inspect Data
Compare to:
Sorry, there is no data for the indicator chosen. Please choose other parameters.