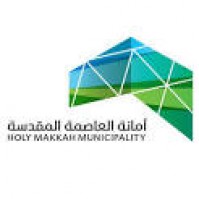 Holy Makkah Municipality
The establishment of the Secretariat of the Holy Capital dates back to 1926 (1345 Hijri) during the reign of His Majesty King Abdul Aziz, may Allah have mercy on him, after he was ordered to include municipal bodies in Makkah to a single administration with specific powers and responsibilities.
Sustainability News
This company has no news - if this is your company Login to add your first article
Holly Makkah
Sustainability Reports
There are no reports available to view
---
Sustainability Data - Overview
How much data does Holy Makkah Municipality have available on ArabSustainability.com?
---
Compare Holy Makkah Municipality's sustainability performance
Inspect Data
Compare to:
Sorry, there is no data for the indicator chosen. Please choose other parameters.