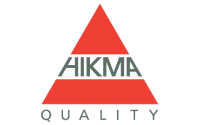 Hikma Pharmaceuticals
Hikma Pharmaceuticals a leading pharmaceutical manufacturer in MENA and emerging markets, founded in 1978 in Amman, Jordan. Hikma Pharmaceuticals delivers high-quality, affordable generic and branded generic medicines to patients across global markets.
Sustainability News
This company has no news - if this is your company Login to add your first article
---
Sustainability Data - Overview
How much data does Hikma Pharmaceuticals have available on ArabSustainability.com?
---
Compare Hikma Pharmaceuticals's sustainability performance
Inspect Data
Compare to:
Sorry, there is no data for the indicator chosen. Please choose other parameters.