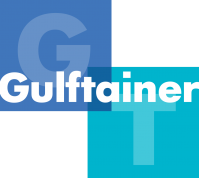 Gulftainer
Established in 1976, Gulftainer is a privately owned, independent port management and 3PL logistics company based in United Arab Emirates.
Sustainability News
This company has no news - if this is your company Login to add your first article
Gulftainer
Sustainability Reports
There are no reports available to view
---
Sustainability Data - Overview
How much data does Gulftainer have available on ArabSustainability.com?
---
Compare Gulftainer's sustainability performance
Inspect Data
Compare to:
Sorry, there is no data for the indicator chosen. Please choose other parameters.