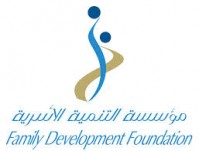 Family Development Foundation
In his capacity As ruler of Abu Dhabi Emirate, H.H Sheikh KHALIFA BIN ZAYED AL NAHYAN issued Local Law No. 11 for 2006 to establish a public non-profit organization named the Family Development Foundation. The Foundation is an independent entity with full legal competence and financial and administrative independence headed by H.H Sheikha FATIMA BINT MUBARAK.The foundation revolves around Strengthening religious values and implanting inherent Arab culture to ensure the continuity of the family and the cohesion of society. Working to help woman and strengthen her position to enable her to effectively contribute to the economic and social development.
Sustainability News
This company has no news - if this is your company Login to add your first article
---
Sustainability Data - Overview
How much data does Family Development Foundation have available on ArabSustainability.com?
---
Compare Family Development Foundation's sustainability performance
Inspect Data
Compare to:
Sorry, there is no data for the indicator chosen. Please choose other parameters.