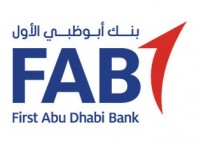 First Abu Dhabi Bank
The merger of First Gulf Bank (FGB) and National Bank of Abu Dhabi (NBAD) has created the biggest bank in the UAE with approximately $175 billion of assets as at September-end 2017. The merger brings together two successful Abu Dhabi listed banks to create a new, well-balanced bank with the financial strength, expertise and global network to fuel growth in the UAE economy and drive the country's international business relationships.
Sustainability News
This company has no news - if this is your company Login to add your first article
---
Sustainability Data - Overview
How much data does First Abu Dhabi Bank have available on ArabSustainability.com?
---
Compare First Abu Dhabi Bank's sustainability performance
Inspect Data
Compare to:
Sorry, there is no data for the indicator chosen. Please choose other parameters.