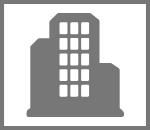 Excellent Pipes Company
Established in 2000, specializing in the manufacture of pipes and fittings.
Sustainability News
This company has no news - if this is your company Login to add your first article
Excellent Pipes Company
Sustainability Reports
There are no reports available to view
---
Sustainability Data - Overview
How much data does Excellent Pipes Company have available on ArabSustainability.com?
---
Compare Excellent Pipes Company's sustainability performance
Inspect Data
Compare to:
Sorry, there is no data for the indicator chosen. Please choose other parameters.