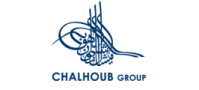 Chalhoub Group
The Chalhoub Group has been the leading partner for luxury across the Middle East since 1955. As an expert in retail, distribution and marketing services based in Dubai, the Group has become a major player in the beauty, fashion and gift sectors regionally.
أخبار الاستدامة

Chalhoub Group Releases its 2016 Sustainability Report
Chalhoub Group the leading UAE retail company has recently released its 2016 sustainability report.
This is their fourth sustainability report, which covers major strategies developed by Chalhoub Group in order to enhance their sustainability performance.
The report is in accordance with GRI G4 guidelines, 'Core' option. The report outlines their sustainability performance along with their commitment to the United Nations Global Compact (UNGC) Principles and Sustainable Development Goals.
Chalhoub
التقارير
---
بيانات الاستدامة - نظرة عامة
ما مقدار البيانات المتوفرة لدى Chalhoub Group على ArabSustainability.com؟
---
قارن أداء استدامة Chalhoub Group