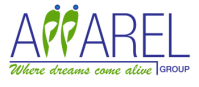 Apparel Group
Apparel Group is a global fashion and lifestyle retail conglomerate established in 1999, in Dubai, United Arab Emirates. Today Apparel Group has more than 1750 stores and more than 75 brands across four continents.
Sustainability News
This company has no news - if this is your company Login to add your first article
Apparel Group
Sustainability Reports
There are no reports available to view
---
Sustainability Data - Overview
How much data does Apparel Group have available on ArabSustainability.com?
---
Compare Apparel Group's sustainability performance
Inspect Data
Compare to:
Sorry, there is no data for the indicator chosen. Please choose other parameters.