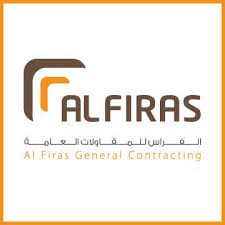 Al Firas General Contracting
Established in 1988, Al Firas is a leading contracting company based in Abu Dhabi.As a trusted and known contractor, Al Firas delivers sustainable projects of high quality, including High Rise Commercial and Residential Buildings, Schools, Universities, Factories, Labour Camps and Villas.At Al Firas, we deliver projects to our clients within a specified time frame whilst adhering to excellent health, safety and environmental standards. Quality work and innovation ensure our continued success as a NEAT BUILDER in the industry.
Sustainability News
This company has no news - if this is your company Login to add your first article
Al Firas
Sustainability Reports
There are no reports available to view
---
Sustainability Data - Overview
How much data does Al Firas General Contracting have available on ArabSustainability.com?
---
Compare Al Firas General Contracting 's sustainability performance
Inspect Data
Compare to:
Sorry, there is no data for the indicator chosen. Please choose other parameters.