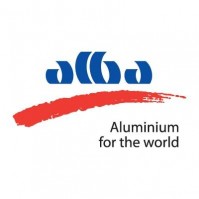 Aluminium Bahrain
Aluminium Bahrain B.S.C ('Alba') is Bahrain's national aluminium producer and one of the world's largest single-site smelters, established in 1968 and began operations in 1971. Alba is a dual listed Company on both the Bahrain Bourse and London Stock Exchange.
Sustainability News

Aluminium Bahrain Publishes First Sustainability Report
Aluminium Bahrain (Alba), Bahrain's national aluminium producer, announced the release of their first annual sustainability report using the Global Reporting Initiative standards, in accordance to GRI 4-Core.
Alba's Sustainability Report focuses on the company's sustainability performance for 2016 covering environmental, economic and social aspects.
Tim Murray, Alba's Chief Executive Officer, stated:"Alba is pleased to launch its first Sustainability Report, which validates our corporate social responsibility efforts and commitment towards high environmental and social standards. The annual reporting on sustainability will allow for greater transparency of our sustainable programmes as well as create value for our stakeholders and the communities. We remain committed to create a positive impact on the community we serve and ensure that by engaging with our partners, Alba will be a statement for progressive growth and positive change."

Alba wins Gold ROSPA Health and Safety Awards 2017
Aluminium Bahrain B.S.C. (Alba), the Bahrain-based aluminium smelter, is proud to win the Gold Award for Occupational Health and Safety 2017 by the Royal Society for the Prevention of Accidents (RoSPA), UK.
The RoSPA organisation recognises health and safety success and awards companies around the world for their ongoing commitment to raising health and safety standards.
Commenting on this occasion, Alba's Chief Executive Officer Tim Murray said:
"Safety is the number one priority in Alba. We truly believe that by working together as one team, we will achieve the Company's ultimate objective of Zero Accidents at work. Alba is pleased to win the ROSPA Award, which is truly a reward for all our efforts towards developing and maintaining a safe work culture. I would like to thank all our employees for their commitment and efforts in achieving our safety goals."
Alba will be presented with the Gold ROSPA Health and Safety Awards 2017 during a ceremony at the ExCeL, London on June 20, 2017.
---
Sustainability Data - Overview
How much data does Aluminium Bahrain have available on ArabSustainability.com?
---
Compare Aluminium Bahrain's sustainability performance
Inspect Data
Compare to:
Sorry, there is no data for the indicator chosen. Please choose other parameters.