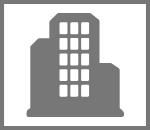 Abu Dhabi Securities Exchange
Abu Dhabi Securities Exchange (ADX) is a stock exchange in Abu Dhabi that is a market for trading securities; including shares issued by public joint stock companies, debt instruments issued by governments or corporations, exchange traded funds, and any other financial instruments approved by the UAE Securities and Commodities Authority (SCA). ADX was established in 2000 and is headquartered in Abu Dhabi- UAE.
Sustainability News
This company has no news - if this is your company Login to add your first article
ADX Securities
Sustainability Reports
There are no reports available to view
---
Sustainability Data - Overview
How much data does Abu Dhabi Securities Exchange have available on ArabSustainability.com?
---
Compare Abu Dhabi Securities Exchange 's sustainability performance
Inspect Data
Compare to:
Sorry, there is no data for the indicator chosen. Please choose other parameters.