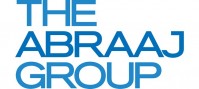 The Abraaj Group
Founded in 2002, The Abraaj Group is a leading investor operating in the growth markets of Asia, Africa, Latin America, the Middle East and Turkey. Employing over 300 people including more than 170 investment and operating professionals, the Group has over 20 offices spread across five regional hubs in Dubai, Istanbul, Mexico City, Nairobi and Singapore. Local presence across these markets provides the Group with unmatched expertise, know-how, proprietary transactional access and the ability to grow partner businesses across borders. - See more at: http://www.abraaj.com/about-us#sthash.pQjgDkzu.dpuf
Sustainability News

The Abraaj Group Awarded A+ Rating for Third Consecutive Year in PRI Assessment
This is third consecutive year that Abraaj has received the highest accolade under the UN-supported Principles for Responsible Investment's (PRI) Reporting and Assessment Framework. The score is above the industry standard for the Private Sector which has been ranked at level B for the past three reporting cycles.
Commenting on this achievement, Tania Choufani, Head of Environmental, Social and Governance (ESG) at The Abraaj Group said: "Responsible investing practices are increasingly demanded by investors and consumers alike. At Abraaj, we have been unwavering in our commitment to delivering value creation through sustainable business practices for over 15 years. It makes us proud to be consistently recognized for our efforts and placed in the highest tier of PRI signatories for the third year running."
The Abraaj Group believes sustainable investment strategies preserve long-term shareholder and stakeholder value. ESG considerations are, therefore, core to its investment decisions and considered alongside financial and commercial analysis throughout the investment process. The Group actively engages with its partner companies to create long-term sustainable impact.
Abraaj is a signatory to the PRI and has been publicly reporting on its execution-focused ESG investment approach and activities since 2014. As the world's leading proponent of responsible investing, the PRI Reporting Framework outlines principles and guidelines encouraging investors to integrate ESG issues into investment practice and ownership decisions, in the pursuit of a more sustainable global financial system.
For more information, visit The Abraaj Group: https://www.abraaj.com/insights/in-the-news/Abraaj-awarded-A-UNPRI-Assessment
---
Sustainability Data - Overview
How much data does The Abraaj Group have available on ArabSustainability.com?
---
Compare The Abraaj Group's sustainability performance
Inspect Data
Compare to:
Sorry, there is no data for the indicator chosen. Please choose other parameters.