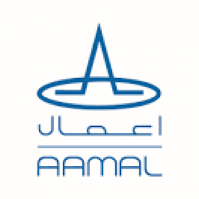 Aamal - (AHCS)
Aamal Company was established in 2001. Aamal is widely diversified with operations across 26 business units, some of which have been operating in Qatar for almost 40 years, achieving strong market leading positions. Aamal runs a successful group, staffed with over 2,300 employees and is considered to be a role model for many other companies in the region.
Sustainability News
This company has no news - if this is your company Login to add your first article
---
Sustainability Data - Overview
How much data does Aamal - (AHCS) have available on ArabSustainability.com?
---
Compare Aamal - (AHCS)'s sustainability performance
Inspect Data
Compare to:
Sorry, there is no data for the indicator chosen. Please choose other parameters.