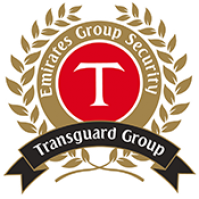 Transguard Group
Transguard Group was established in 2001 and has diversified significantly, now leading in the fields of Cash Services, Security Services, Manpower Services and Integrated Facility Services. Transguard is the UAE's most trusted business support and outsourcing provider and has a large, dynamic and culturally diverse workforce numbering in excess of 65,000 people.
Sustainability News
This company has no news - if this is your company Login to add your first article
Transguard
Sustainability Reports
There are no reports available to view
---
Sustainability Data - Overview
How much data does Transguard Group have available on ArabSustainability.com?
---
Compare Transguard Group's sustainability performance
Inspect Data
Compare to:
Sorry, there is no data for the indicator chosen. Please choose other parameters.