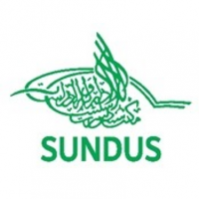 Sundus Recruitment Sevices LLC
Sundus is a leading Recruitment and Outsourcing company in UAE,with a market presence since 1998. Sundus is a 100% Emirati Owned and managed company and is supported by a highly diversified international team with extensive experience in Human Resource Management. Sundus is a fully compliant business holding 'On Demand Labour Supply (ODLS)' licenses inthe Emirates of Abu Dhabi and Dubai, which gives it a pan UAE outreach. Additionally Sundus also hold a license to provide Executive Search and Manpower Supply services. Sundus is an ISO 9001 certified company that proves its strong commitment to Quality.
Sustainability News
This company has no news - if this is your company Login to add your first article
Sundus
Sustainability Reports
There are no reports available to view
---
Sustainability Data - Overview
How much data does Sundus Recruitment Sevices LLC have available on ArabSustainability.com?
---
Compare Sundus Recruitment Sevices LLC's sustainability performance
Inspect Data
Compare to:
Sorry, there is no data for the indicator chosen. Please choose other parameters.