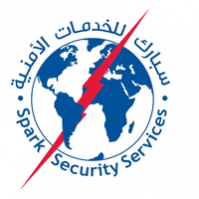 Spark Security Services
Spark Security is the largest locally-owned security company that offers a variety of on-site manned services tailored to meet all of our client's security needs. We work closely with each client to explore, identify and determine that best approach to providing quality service at a price you can afford. We are licensed by UAE federal regulatory body, the Auxiliray Security Services for Abu Dhabi and Private Security Companies Organization Dept. for Northern Emirates at the Ministry of Interior, and all our guards, supervisors, trainers and managers are 100% compliant with the stringent requirements monitored by the Abu Dhabi Police and others. To reduce risk, businesses must be aware and prepared. As experts in today's security challenges, Spark prepares its clients and employees — for all possibilities.
Sustainability News
This company has no news - if this is your company Login to add your first article
Spark Security
Sustainability Reports
There are no reports available to view
---
Sustainability Data - Overview
How much data does Spark Security Services have available on ArabSustainability.com?
---
Compare Spark Security Services 's sustainability performance
Inspect Data
Compare to:
Sorry, there is no data for the indicator chosen. Please choose other parameters.