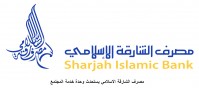 Sharjah Islamic Bank (SIB)
Sharjah Islamic Bank (SIB) provides banking services to individuals and companies. An Amiri decree; released by His Highness Dr. Sheikh Sultan Bin Mohamed Al Qassimi the member of the Supreme Council & Ruler of Sharjah, was issued to launch & green-light the bank's expedition. The bank was originally founded as National Bank of Sharjah and was suited the first bank to convert to Islamic Banking in 2002. The revolutionizing from commercial banking to Islamic banking was a significant twist for the bank. Not only were specialized products & services modulated for customers, the banks entire organization was converted to be conventional to Islamic regulations. Now, SIB offers customers a broad range of Sharia'a compliant retail, corporate & investment services through the extensive UAE networks.
Sustainability News
This company has no news - if this is your company Login to add your first article
SIB
Sustainability Reports
There are no reports available to view
---
Sustainability Data - Overview
How much data does Sharjah Islamic Bank (SIB) have available on ArabSustainability.com?
---
Compare Sharjah Islamic Bank (SIB)'s sustainability performance
Inspect Data
Compare to:
Sorry, there is no data for the indicator chosen. Please choose other parameters.