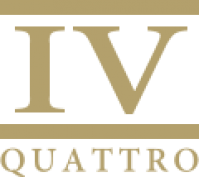 Quattro Trading
Quattro Trading is a premium fashion and home furniture retail company currently present in The Middle East and North Africa with expansion plans soon to follow. The company owns and operates leading international franchises. Quattro is working on extending its activities in the near future into the food and beverage sector. Quattro Trading is backed by a strong operational background in the retail sector. The company's retaile vision To develop brands into a dominant market position through leading operational and marketing activities, while retailing their unique retail formulas. The Company holds an extensive collection of the luxury brands from around the world from fashion lifestyle, home ware to accessories and with many more yet to come.
Sustainability News
This company has no news - if this is your company Login to add your first article
Quattro
Sustainability Reports
There are no reports available to view
---
Sustainability Data - Overview
How much data does Quattro Trading have available on ArabSustainability.com?
---
Compare Quattro Trading's sustainability performance
Inspect Data
Compare to:
Sorry, there is no data for the indicator chosen. Please choose other parameters.