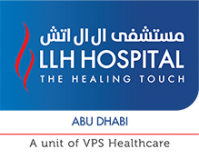 Lifeline Hospital Group
Lifeline Hospital Group owns and operates hospitals. The company provides hospital management services. Additionally, it offers healthcare services. Lifeline Hospital Group was founded in 2006 and is based in Abu Dhabi, United Arab Emirates.
Sustainability News
This company has no news - if this is your company Login to add your first article
LLH
Reports
There are no reports available to view
---
Sustainability Data - Overview
How much data does Lifeline Hospital Group have available on ArabSustainability.com?
---
Compare Lifeline Hospital Group's sustainability performance
Inspect Data
Compare to:
Sorry, there is no data for the indicator chosen. Please choose other parameters.