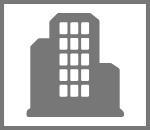 Wintershall Branch Qatar
Wintershall has been active in Qatar for more than 30 years and currently holds one exploration license. Qatar Petroleum and Wintershall entered into an Exploration and Production Sharing Agreement (EP SA) for Block 4 North in November 2008. Mitsui Gas Development Qatar joined in 2010 by acquiring 20% of Wintershall's interest under the EP SA with Wintershall retaining 80% interest and operatorship. Our Doha office is located in West Bay.
Sustainability News
This company has no news - if this is your company Login to add your first article
Wintershall
Reports
There are no reports available to view
---
Sustainability Data - Overview
How much data does Wintershall Branch Qatar have available on ArabSustainability.com?
---
Compare Wintershall Branch Qatar's sustainability performance