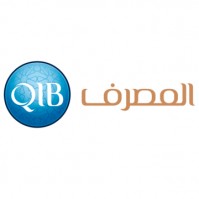 Qatar Islamic Bank
Qatar Islamic Bank engages in the provision of corporate, retail, and investment banking activities. It operates through the following segments: Personal Banking, Wholesale Banking, Group Function, and Local and International subsidiaries. The company was founded in 1982 and is headquartered in Doha, Qatar.
Sustainability News
This company has no news - if this is your company Login to add your first article
QIBK
Reports
There are no reports available to view
---
Sustainability Data - Overview
How much data does Qatar Islamic Bank have available on ArabSustainability.com?
---
Compare Qatar Islamic Bank's sustainability performance