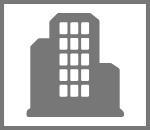 Medcare Hospital
Medcare is the premium healthcare division of Aster DM Healthcare, the private healthcare conglomerate in the Middle East and India. Medcare operates in the UAE with a wide network of state-of-the-art facilities. Its offerings include Medcare Hospital, a 67-bed multi-specialty hospital in Dubai's private sector. Medcare Hospital is located in Jumeirah, Dubai. The Hospital gives the residence of new Dubai an easy access to quality healthcare.
Sustainability News
This company has no news - if this is your company Login to add your first article
---
Sustainability Data - Overview
How much data does Medcare Hospital have available on ArabSustainability.com?
---
Compare Medcare Hospital's sustainability performance