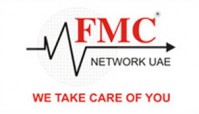 Fathima Healthcare Management Services
Fathima Healthcare Group is one of the leading companies in the Health Insurance Business in the UAE since 1997 with the concept of "Cost effective, Comprehensive, Affordable Healthcare for all". Its humble beginning was conceptualized by Dr K.P Hussain, Chairman, who witnessed many low-income employees suffering from various chronic illnesses and deprived of access to comprehensive and affordable health services. His genuine compassion for the underprivileged sector of the society brought the commencement of "Cost Effective Medical Insurance Scheme" in the year 2000. Throughout the years, the company has shown dynamic improvement to ensure relevance and responsiveness in the health insurance industry. It has expanded significantly to meet the demands of the growing number of clients requiring health insurance coverage. FMC Network UAE, LLC is registered with all the Health Authorities in UAE and was the first company to obtain the license as Third Party Administrator under the patronage of Insurance Authority UAE.
Sustainability News
This company has no news - if this is your company Login to add your first article
FMC
Reports
There are no reports available to view
---
Sustainability Data - Overview
How much data does Fathima Healthcare Management Services have available on ArabSustainability.com?
---
Compare Fathima Healthcare Management Services's sustainability performance