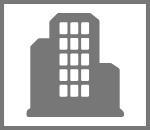 Exeed Precast LLC
Exeed Precast is the largest subsidiary of Exeed Industries, the industrial arm of National Holding. Exeed Industries is a leading Abu Dhabi based group focused on building materials and construction related industries with operations spread across UAE and the wider MENA region. Set up and commissioned in 2011, Exeed Precast is one of the largest precast production facilities in the region, covering an area of over 200,000 sq. m. located in ICAD 2 with an additional manufacturing facility, Exeed Aswar located in ICAD 1 covering and area of 21,000 sq. m.
Sustainability News
This company has no news - if this is your company Login to add your first article
Exeed Precast
Reports
There are no reports available to view
---
Sustainability Data - Overview
How much data does Exeed Precast LLC have available on ArabSustainability.com?
---
Compare Exeed Precast LLC's sustainability performance