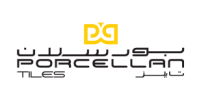 Porcellan Company L.L.C.
Porcellan Co. LLC is one of the latest ventures of UAE based Jamal Al Ghurair Group for the design, manufacture and marketing of porcelain tiles of high quality. The plant and the corporate office are situated in the Industrial city (ICAD II) of Abu Dhabi, UAE.
Sustainability News
This company has no news - if this is your company Login to add your first article
Porcellan
Reports
There are no reports available to view
---
Sustainability Data - Overview
How much data does Porcellan Company L.L.C. have available on ArabSustainability.com?
---
Compare Porcellan Company L.L.C.'s sustainability performance