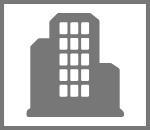 Arabian Fal Group
Founded in 1979 as Saudi owned ISO 9001-2015 organization. Today, the company has providing maintenance service to all major Oil & Gas companies in the Kingdom.
Sustainability News
This company has no news - if this is your company Login to add your first article
Arabian Fal
Reports
There are no reports available to view
---
Sustainability Data - Overview
How much data does Arabian Fal Group have available on ArabSustainability.com?
---
Compare Arabian Fal Group's sustainability performance