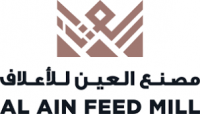 Al Ain Feed Mill
Al-Ain feed mill co. Ltd. is a grain processing plant built in 2010-2011 and is located in the United Arab Emirates. The feed mill is a modular design. The plant is built to produce feed for their own herds. The installation can produce more than 100 variations of feeds. The factory has a capacity of 10 tonnes per hour.
Sustainability News
This company has no news - if this is your company Login to add your first article
Al Ain Feed Mill
Reports
There are no reports available to view
---
Sustainability Data - Overview
How much data does Al Ain Feed Mill have available on ArabSustainability.com?
---
Compare Al Ain Feed Mill's sustainability performance