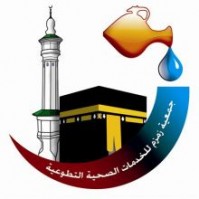 Zamzam Association for Voluntary Health Works
Zamzam Health Services Association was founded in Makkah under the umbrella of the Ministry of Social Affairs with a focus on offering health volunteers in the source of Zamzam. Empowered by the opening of the Department of Women, many success stories were documented such as the project (malaria volunteer) in Qunfudah province, which was carried out by the joint program of Family and Community Medicine in Jeddah and received project (UNESCO Chair) as a pilot experiment in teacher training on health education.
Sustainability News
This company has no news - if this is your company Login to add your first article
Zamzam Sustainability Reports
There are no reports available to view
---
Sustainability Data - Overview
How much data does Zamzam Association for Voluntary Health Works have available on ArabSustainability.com?
Compare Zamzam Association for Voluntary Health Works's sustainability performance
Inspect Data:
Compare to: