ENOC Group launches its first Sustainability Performance Report
Emirates National Oil Company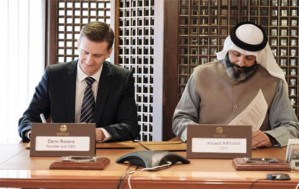 Boursa Kuwait partners with Sustainability Excellence to promote ESG disclosure among the listed companies
Sustainability Excellence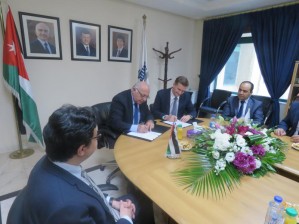 Amman Stock Exchange and Sustainability Excellence sign a memorandum of understanding on mutual cooperation
Sustainability Excellence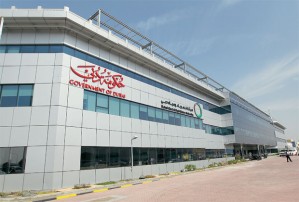 DEWA organises workshop for the third Carbon Ambassadors Programme on sustainability and climate change in the UAE
Dubai Electricity and Water Authority (DEWA)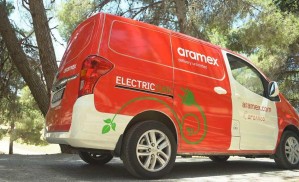 Delivering the Future: Aramex Adds Electric Vehicles to its Fleet
Aramex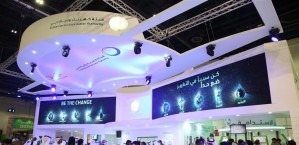 100 key national and international organisations support and sponsor the 19th Water, Energy, Technology and Environment Exhibition (WETEX)
Dubai Electricity and Water Authority (DEWA)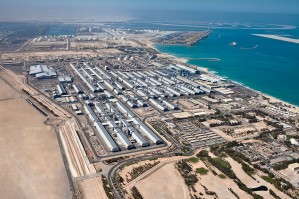 EGA hosts Minister of Climate Change & Environment and industry leaders at event on re-using industrial waste as part of 'UAE Toward Cleaner Production' initiative
Emirates Global Aluminium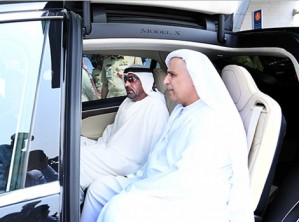 Roads and Transport Authority deploys 50 Tesla electric vehicles
Roads and Transport Authority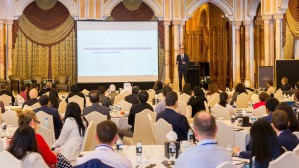 GRI Standards to usher in a new wave of sustainability reporting in the region
Sustainability Excellence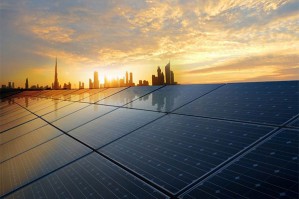 DEWA to install photo-voltaic panels for 640 villas in Hatta on a complimentary basis as part of Shams Dubai Initiative
Dubai Electricity and Water Authority (DEWA)
DEWA awards AED14.2 billion largest CSP project in the world to generate 700MW
Dubai Electricity and Water Authority (DEWA)
GRI to hold regional launch of new global sustainability reporting standards
Sustainability Excellence
Zain publishes sixth annual sustainability report entitled 'Innovate for a Sustainable Future'
Zain Group
SAIB's Sixth Annual Sustainability Report
The Saudi Investment Bank (SAIB)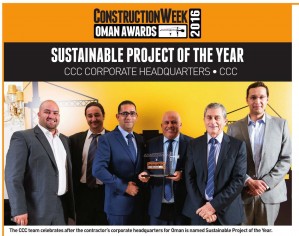 Sustainable Project of the Year 2016 for CCC's Oman office
Consolidated Contractors Company (CCC)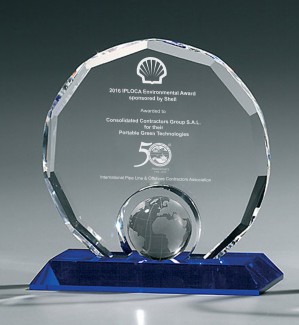 CCC picks up IPLOCA Environmental Award 2016
Consolidated Contractors Company (CCC)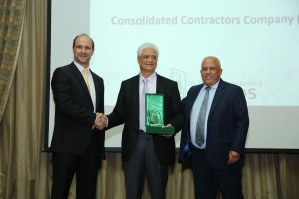 CCC named Contractor of the Year at MENA Green Building Awards 2017
Consolidated Contractors Company (CCC)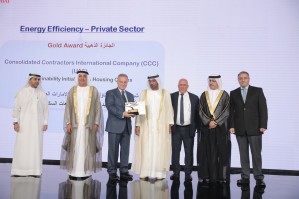 CCC wins Gold Emirates Energy Award
Consolidated Contractors Company (CCC)
SEKEM Publishes its 2016 Sustainability Report
Sekem Holding Company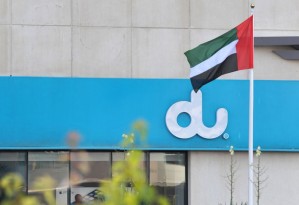 du Launches its Youth Council on International Youth Day
Emirates Integrated Telecommunications Company PJSC (du)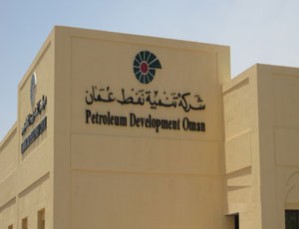 PDO Launches Green Energy Competition for SMEs
Petroleum Development Oman (PDO)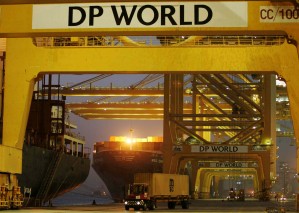 DP World is launching 11 projects to serve local communities in Egypt
DP World
RTA Introduces Paperless Testing Through an Interactive Voice System
Roads and Transport Authority

The Abraaj Group Awarded A+ Rating for Third Consecutive Year in PRI Assessment
The Abraaj Group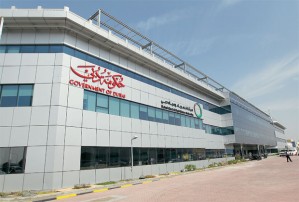 DEWA wins 3 International CSR Awards
Dubai Electricity and Water Authority (DEWA)
Bank Audi Releases its Sixth Annual Sustainability Report
Bank Audi
Aqaba Container Terminal Launches its 2016 Sustainability Report
Aqaba Container Terminal (ACT)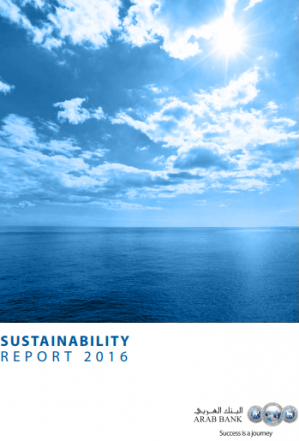 Arab Bank Releases its 2016 Sustainability Report
Arab Bank plc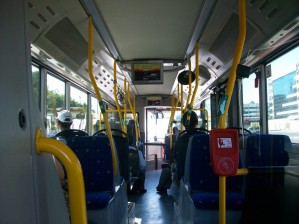 RTA launches test run of VDL bus compatible with European Emissions Standards
Roads and Transport Authority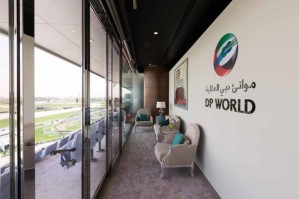 DP World awarded for global sustainability and education programmes
DP World
Crescent Enterprises Release its 2016 Sustainability Report
Crescent Enterprises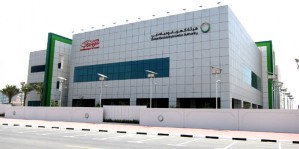 DEWA launches 'Let's Make this Summer Green' campaign
Dubai Electricity and Water Authority (DEWA)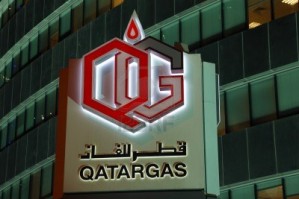 Qatargas receives Qatarisation Crystal Award for the energy & industry sector
Qatargas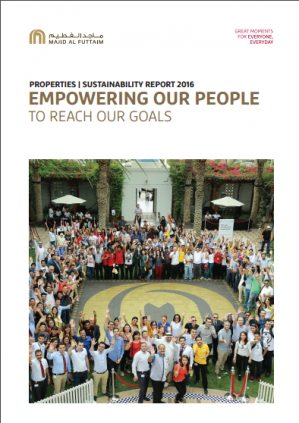 Majid Al Futtaim Launches its 2016 Annual Sustainability Report
Majid Al Futtaim Properties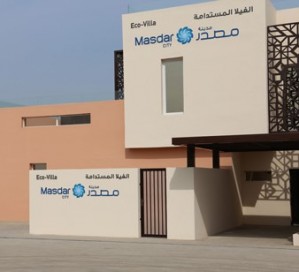 Bee'ah and Masdar launch joint venture to develop the first waste-to-energy plant in the Region
Masdar - Future Energy Company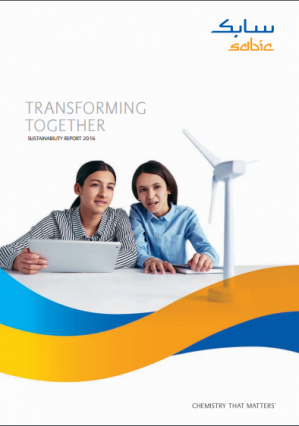 SABIC Releases its 2016 Sustainability Report
Saudi Basic Industries Corporation (SABIC)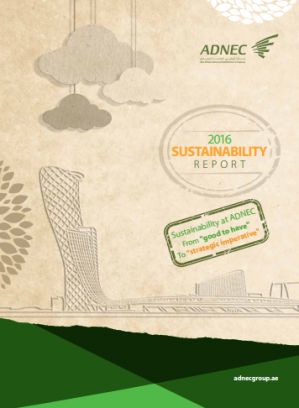 ADNEC Releases its 2016 Sustainability Report
Abu Dhabi National Exhibitions Company (ADNEC)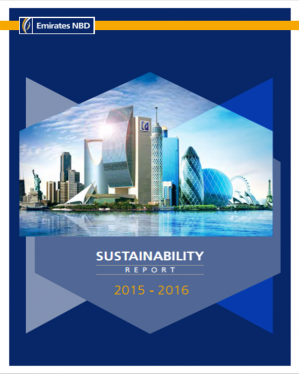 Emirates NBD Issues its First Sustainability Report
Emirates NBD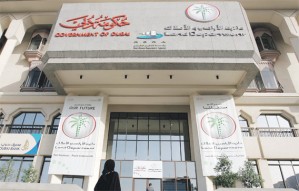 Dubai Land Department hosts forum on second anniversary of the United Nations Global Compact Network UAE
Dubai Land Department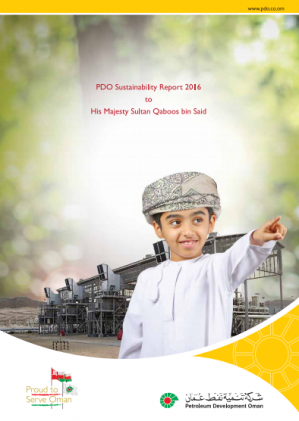 Petroleum Development Oman (PDO) Releases its 2016 Sustainability Report
Petroleum Development Oman (PDO)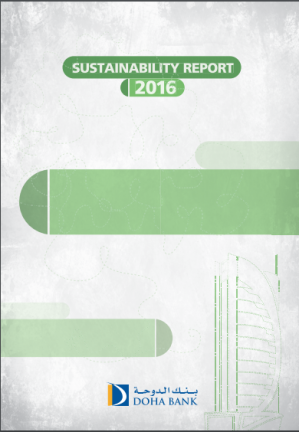 Doha Bank Issues its 2016 Sustainability Report
Doha Bank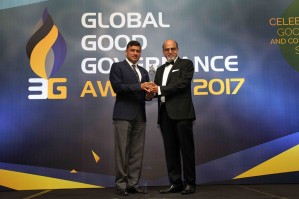 Doha Bank honoured at Global Good Governance (3G) Awards
Doha Bank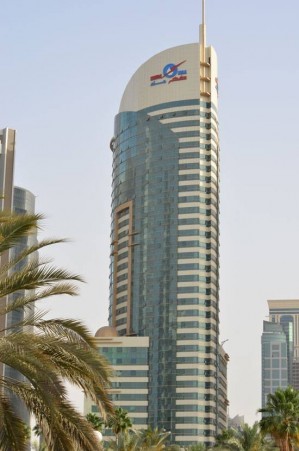 KAHRAMAA celebrates 5th Tarsheed Anniversary
KAHRAMAA – Qatar General Electricity and Water Corporation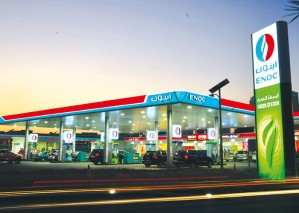 ENOC opens the first solar powered service station
Emirates National Oil Company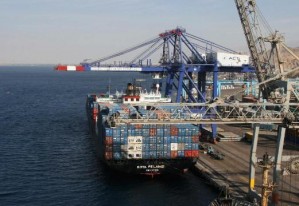 ACT marks Global Safety Day with comprehensive awareness campaign
Aqaba Container Terminal (ACT)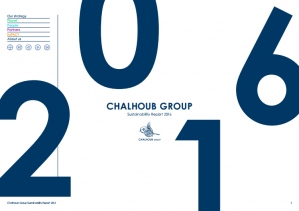 Chalhoub Group Releases its 2016 Sustainability Report
Chalhoub Group
du releases its 2016 Sustainability Report
Emirates Integrated Telecommunications Company PJSC (du)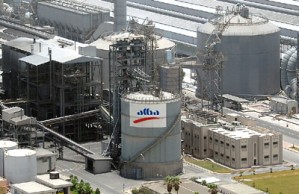 Alba wins Gold ROSPA Health and Safety Awards 2017
Aluminium Bahrain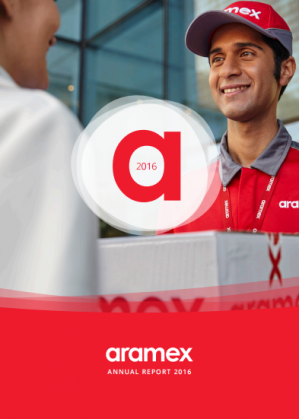 Aramex Releases 2016 Annual Report
Aramex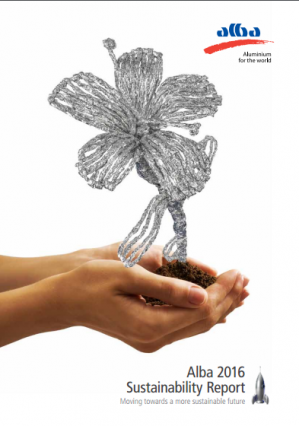 Aluminium Bahrain Publishes First Sustainability Report
Aluminium Bahrain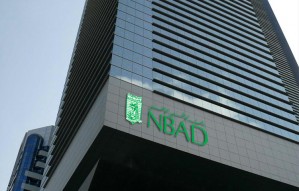 NBAD launches first Green Bond in the Middle East
National Bank of Abu Dhabi (NBAD)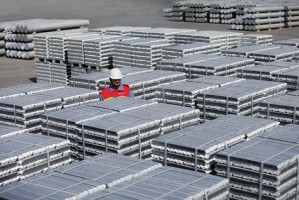 EGA first In Middle East to join Global Aluminium Sustainability Initiative
Emirates Global Aluminium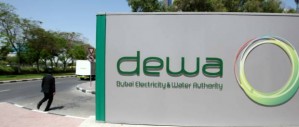 DEWA awarded with Globe of Honour and Sword of Honour in health and safety for five consecutive years
Dubai Electricity and Water Authority (DEWA)
KAHRAMAA celebrates Earth Hour, GCC Water Week and World Water Day

KAHRAMAA – Qatar General Electricity and Water Corporation
March 22, 2017
Qatar General Electricity & Water Corporation (KAHRAMAA) celebrated the international environmental days to enhance social advocacy and environmental compliance, through these events KAHRAMAA promoted the need to reduce and reuse water, as well as, decreasing the pollution resulted from wastewater.
KAHRAMAA aims to achieve its mission of "Providing High Quality and Sustainable Electricity and Water for Better Living in Qatar".
Abu Dhabi Airports invites Abu Dhabi Government entities to "The Giving Race"
Abu Dhabi Airport Company (ADAC)
In support of the national "Year of Giving", Abu Dhabi Airports is organizing the "The Giving Race" in collaboration with the Spartan Race, a world leading organizer in obstacle races, at Al-Ghazal Golf Club on 31st March, 2017. This exciting event is open to Abu Dhabi Government and Semi-Government entities, and is being held in partnership with Abu Dhabi Tourism and Culture Authority and Abu Dhabi Sports Council.
Abu Dhabi Airports put together this team building event for government employees and their families. It will involve fun activities such as mud, water, sand and fire jumps and is open to entrants of all fitness levels. Alongside the main race there will be a children race to encourage little ones to step away from their electronic toys and benefit from the positive affect of sport activities on their health and self-confidence. Abu Dhabi Airports will also donate 1,000 tickets to children's charities and special needs organizations allowing them the opportunity to participate in the event. Abdul Majeed Al Khoori, Acting Chief Executive Officer of Abu Dhabi Airports, said: "This race will allow Abu Dhabi Government employees to engage with each other in a fun setting, in order to foster stronger relationships between our entities, while supporting an important national initiative, such as "the Year of Giving". It is a fun day out for the whole family and I hope that we will attract participants from all of our stakeholder and partner organizations, and beyond, to join in this charitable event." H.E. Aref Hamad Al Awani, Secretary General of Abu Dhabi Sports Council commented on the importance of the "Giving race", as it represents an opportunity to promote sports whilst supporting the national initiative of the Year of Giving. H.E. appreciated the idea of organizing the race for government and semi-government employees as it strengthens ties amongst all parties, which is in-line with the council's plans to present sports as the ideal way of expression for all members of the society."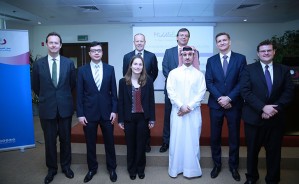 Middle East Sustainable Investment Forum (SIF) Launched
Sustainability Excellence
Qatalum holds Walk and Talk event for International Women's Day
March 8, 2017
Doha, Qatar
Qatalum held an event to celebrate International Women's Day, in association with the Qatari Business Women's Association, bringing together hundreds of females including Qatalum's female employees, which provided an opportunity for women in Qatar to discuss their professional and personal concerns while walking along the jogging circuit in the Aspire Zone in Doha.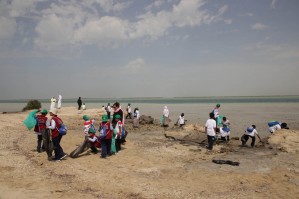 Borouge hosts the annual community-based environmental campaign along with TAKREER
Abu Dhabi Polymers Company Limited (BOROUGE)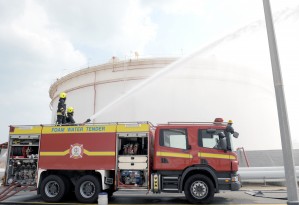 Qatargas Conducts Successful Emergency Exercise in Collaboration with State Agencies
Qatargas
QAFAC SUSTAINABILITY REPORT 2015
Qatar Fuel Additives Company (QAFAC)
It is with great pride we present our fifth Sustainability Report, entitled, "Operating with Excellence". The report aims to identify, understand and address the issues that are most important to our stakeholders. In this report we highlight our commitments, strategies and offer our insights related to sustainability at QAFAC. The report adheres to the Global Reporting Initiative (GRI) G4 reporting guidelines and achieved the GRI Materiality Disclosures Check.
We are determined to accomplish our strategic vision of becoming a world-class producer of Methanol and MTBE by 2020, which aims to see the Company's performance excel in all areas related to its business. We actively work to contribute to the sustainable development of our country in alignment with the Qatar Energy and Industry Sector Sustainability (QEISS) program priorities, Qatar's National Development Strategy 2011-2016, and the Qatar National Vision 2030.
With the first full year operation of our Carbon Dioxide Recovery plant, one of the world's largest commercial-scale facility of its kind, we have not only reduced QAFAC's greenhouse gas emissions, but simultaneously boosted our production of methanol. Production of MTBE has also increased by 29% relatively to the previous year, showing the second best year performance since 2006. We have marked yet another milestone in QAFAC's exemplary track record of occupational health and safety performance by reaching over 7.5 million man-hours without a Lost Time Accident (LTA) among both our employees and contractors.
We invite you to explore our sustainability report to learn more about our sustainability approach, initiatives, accomplishments and challenges, and contribute with any of your feedback to continuously improving our sustainability performance.
Read the report here.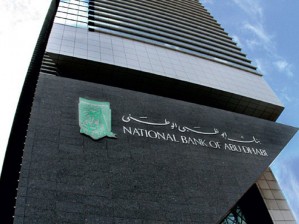 $10 Billion, 10-Year Commitment to Finance Sustainable Business
National Bank of Abu Dhabi (NBAD)